COLM HOUSE, PEMBROKE ROAD, DUBLIN 4
START DATE: 2014 FINISH DATE: 2016 CLIENT: Lloyds Bank/Green Property Ltd.
Investigation and testing of the structural integrity and capacity of the ground floor slab of Colm House in order to assess the existing structure to accommodate refurbishment works.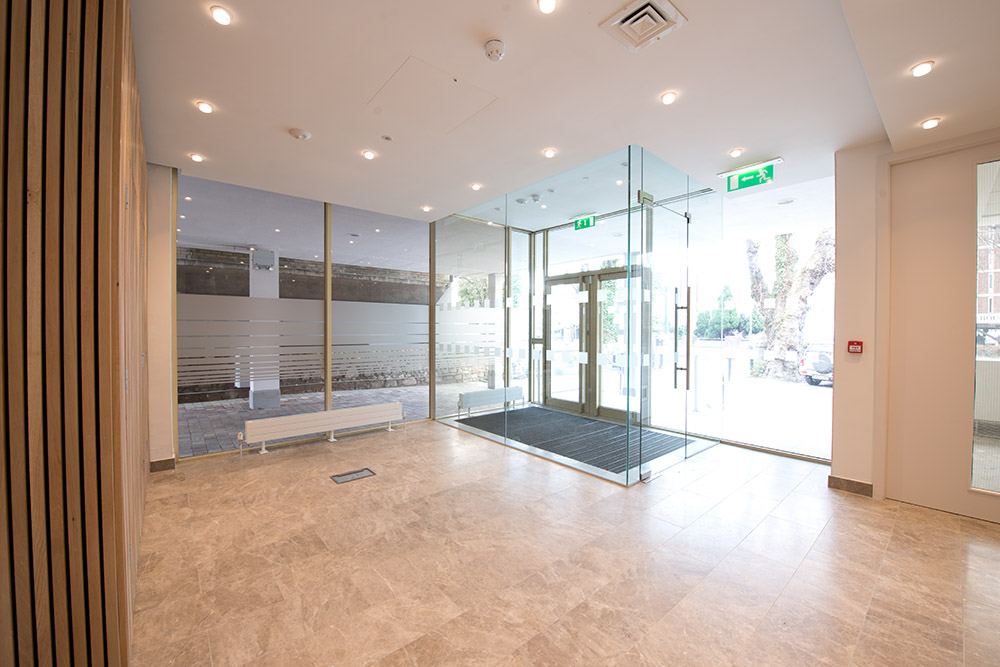 Colm House is a 3 storey office building situated on Pembroke Road in the heart of Ballsbridge next to the American Embassy.
It comprises approximately 1,382 m2 (14,876 sq ft) of Headquarter quality office space over three floors.
Colm House has typical floor plate sizes of 516sq.m. and there are 35 surface car parking spaces.
Cronin & Sutton Consulting were engaged to carry out a full investigation of the ground floor slab of Colm House to assess the integrity and capacity of the existing floor slab. Cronin and Sutton engaged Structural Repair Systems Ltd to carry out some opening up works and testing on concrete and reinforcing steel and supervised these investigations. A full and detailed report was provided to the client based on the results of these works.