DOMINICK STREET, STUDENT RESIDENCE
START DATE: January 2018 FINISH DATE: July 2019 CLIENT: Ziggurat
The proposed development comprises of the demolition of the existing vacant commercial building on part of the site and the construction of a 6 storey over lower ground floor/basement level student accommodation development (247 no. bed spaces in 50 no. clusters, including 16 no. studios), including setback at fifth storey from Dominick Street Upper.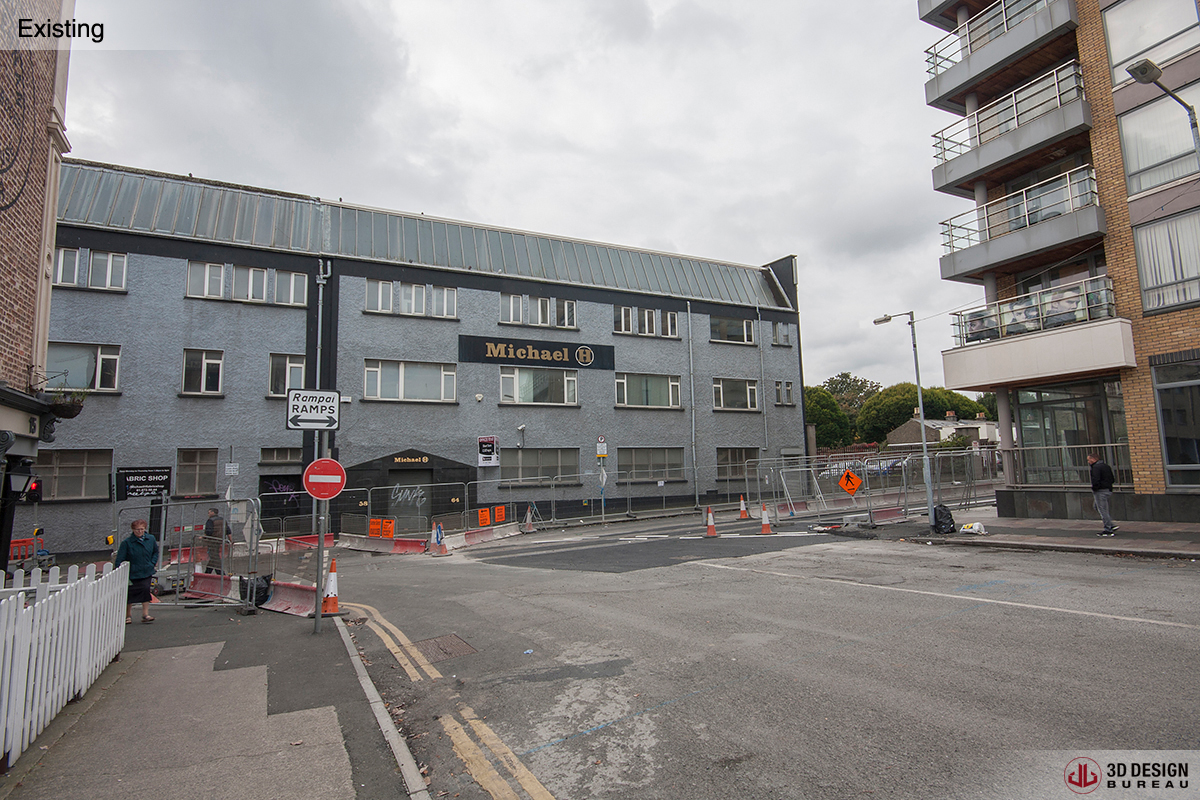 The proposed development will have a total cross floor space of 8,006sq.m.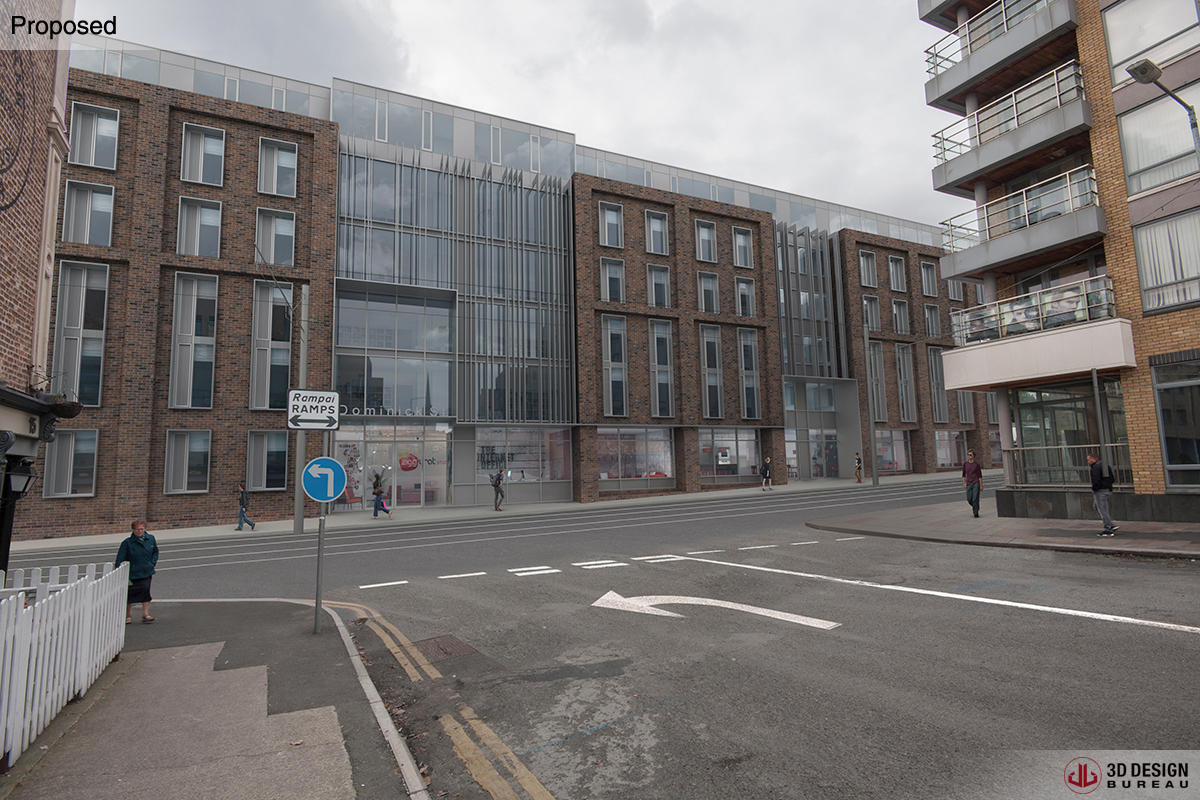 It will include an outdoor amenity area to the rear and a roof top terrace on the Eastern wing.
The proposed development also provides for 1 no. cafe (83 sqm gross) at ground floor level, and ancillary services for the student accommodation including reception/foyer, games room, social room, and quiet room all at ground level with laundry room, bin store area, music room, storage, plant room and 124 no. bicycle spaces provided at lower ground/basement level.
The proposed building will consist of a reinforced concrete frame utilizing blade columns and flat slab construction. The basement level will be formed with the use of a secant pile wall and reinforced concrete retaining wall structure. The building will be supported on piled foundations.
CS Consulting provided Full Civil and Structural Services including Traffic Engineering.