PCB BUILDING, DUBLIN AIRPORT, CO. DUBLIN
START DATE: 2012 FINISH DATE: 2013 CLIENT: Sammon
This refubishment project for the Dublin Airport Authority consisted of the total strip out of existing mechanical, electrical, ICT services, all existing partitions, doors, fixed furniture ceilings and floor coverings and fully refurbish to provide modern building services and a contemporary office layout for a high performance office environment.
The existing structure had to be accessed & "back analysis" carried out in order to verify the structural capacity of this building & certify. The floors were required to be structurally strengthened to achieve modern day capacity to meet the client's brief.
The design rationale was to upgrade the appearance of the building in order to improve the quality of the architecture and environment at this part of the airport.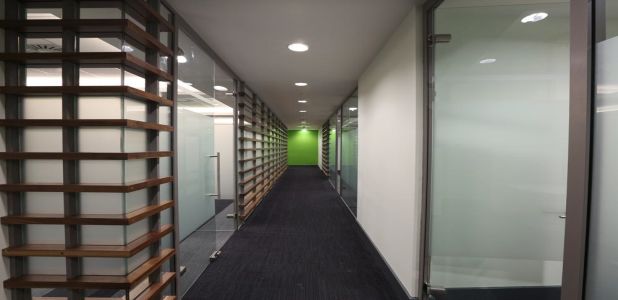 This project involved the refurbishment and upgrading of an office building in a live, very busy, high security and restricted access business technology park environment - Dublin Airport.