RCSI SMURFIT BUILDING, BEAUMONT, DUBLIN
START DATE: January 2017 FINISH DATE: June 2018 CLIENT: Royal College of Surgeons
In conjunction with the multi-disciplinary Design Team, Cronin & Sutton Consulting were commissioned by the Royal College of Surgeons Ireland to act as civil and structural engineers for the design of an extension to the existing Smurfit building at Beaumont Hospital.
The existing RCSI building of Beaumont is a well-designed high quality three storey building on three levels with a setback plantroom/services floor on the roof. The building provides medical research and laboratory facilities, administration and education offices on the ground and second floors and tutorial rooms on the first floor. The building is directly connected to the main Beaumont Hospital on the North Side on two levels. A number of RCSI Staff are currently working in existing portacabins located on the eastern side of the site, which is the site for the proposed new extension.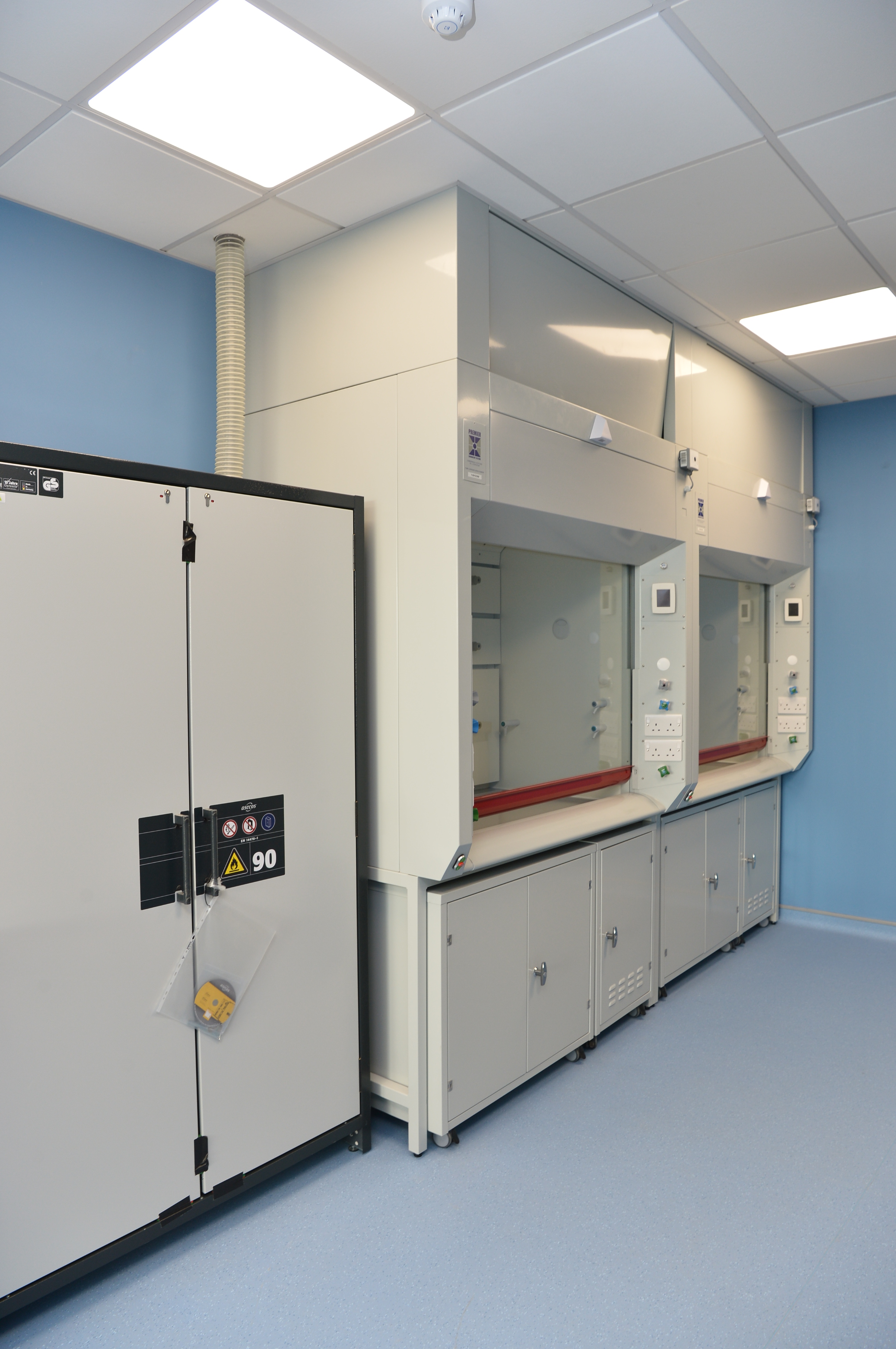 The New student Concourse is a break-out space with coffee shop, communal areas and dining area on the south of the existing ground floor directly accessed from the existing entrance lobby. The 3 Levels of the new extension are accessed via the New Student Concourse which is visually and physically connected to the Atrium space which contains a feature stair which connects all levels and acts as a town hall space within the building. These new areas will create new leisure and communal areas for the students which will enhance the college experience.
Tutorial rooms on ground floor which will open up into exam hall.
New research offices on first floor.
A new laboratory and write up rooms at second floor.
The Floor to Floor heights will match existing.
The Extension will be clad in a white polished concrete panel which will complement the existing building. The Atrium is expressed externally as a transitional element from old to new